NGX-1
NMEA 2000® Dual Gateway
Intelligent Gateway technology enables interfacing with NMEA 2000 and a PC, and converting between NMEA 0183 and NMEA 2000.
The NGX-1 is an intelligent multi-function gateway, combining the power of our two previous generation products (NGT-1 and NGW-1) into one, cost effective, flexible product.
The NGX-1 provides an uncomplicated way to link between a boat's data networks and converts NMEA 0183 data into NMEA 2000 data and vice-versa. Multiple NGX-1 units can be used to multiplex numerous NMEA 0183 devices onto the NMEA 2000 network, using the network as a means of combining and transferring all data from one place to another.
The NGX-1 is also an NMEA 2000 to PC interface, able to precisely transfer messages to and from the NMEA 2000 bus. It is compatible with a wide range of chart-plotters, display and configuration applications available for PCs.
Actisense Toolkit and NMEA Reader software packages enable viewing of NMEA 2000 PGNs, device set-up, configuration and diagnostics all to be performed via the NGX-1.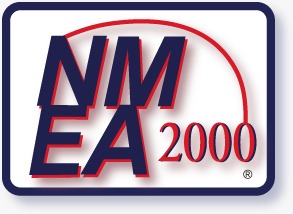 Fully NMEA 2000 Certified
The handy firewall feature enforces the NMEA 2000 bus rules, so software developers can create compliant software at a fraction of the direct certification costs. The supporting Actisense Software Development Kit (SDK) helps to reduce the required development time.
Actisense welcomes enquiries from software manufacturers who would like to incorporate NMEA 2000 and the NGX-1 into their software.
Bridge an NMEA 2000 network with your old 0183 electronics using the NGX-1.
The NGX-1 has the largest range of conversions available on the market. To see a full up to date list of the conversions the various configurations can handle, please click here.
Ordering Information
(Part number/s)
The NGX-1 is available in two versions:
NGX-1-USB: equipped with a USB cable to allow Plug and Play connectivity with a PC.
NGX-1-ISO: equipped with a bare wire open ended cable, allowing for connectivity to an NMEA 0183 device, or Serial Port / DB-9.
FEATURES
Vital NMEA 2000 diagnostic tool
USB version is fully isolated to prevent dangerous ground loops
ISO version has OPTO-isolated input and ISO-Drive™ output for safely interfacing with RS232 or RS422
Up to 230,400 baud data transfer rate
Advanced configuration using Actisense Toolkit allows Tx / Rx lists and Tx rates to be set
Supports Fast Heading at 10Hz
Integrated 1.5m drop cable
Multiple diagnostic LEDs
BENEFITS
Allows all major PC Chartplotter applications to interface with the NMEA 2000 bus
Provides a rule-enforcing firewall between the PC and the NMEA 2000 bus
Powerful diagnosis of the NMEA 2000 network using the FREE NMEA Reader software provided
Configure and flash-update Actisense products on the bus
Upgrade NMEA 0183 equipment to NMEA 2000
Allow NMEA 0183 devices to receive vital NMEA 2000 data
Use the NMEA 2000 bus to multiplex several NMEA 0183 signals together
Reliable, renowned bi-directional conversion engine
Supports a wide range of conversions including AIS
Easily configurable using Actisense Toolkit
Technical Specification is not finalised.
Sends and receives pure NMEA 2000 data
Configure and flash-update Actisense products on the NMEA 2000 bus
Use with NMEA Reader to help diagnose network problems
Provides a rule-enforcing firewall between a PC and an NMEA 2000 bus
NGX-1-USB and NGX-1-ISO versions available to suit all installations
Upgrade NMEA 0183 equipment to NMEA 2000
Allow NMEA 0183 devices to receive vital NMEA 2000 data
Configure using Toolkit
NETWORK DIAGRAM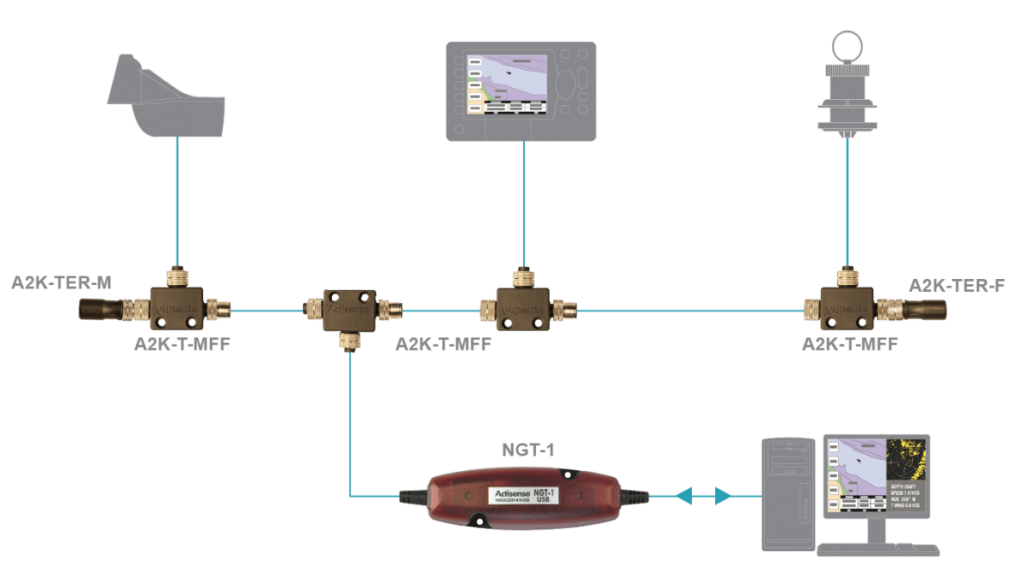 Actisense is dedicated to providing up-to-date software and resources for our products. Here are some useful tools and documentation to help you make the most of your product:

Support
Here is a link to our Frequently Asked Questions
Need more help? Visit our Support Centre.
Related Products